Tweet
While she might not look it, Maria Kang has three children between the ages of 1 and 4.
Though proud of her physique, this self-proclaimed "no-excuse mom" is being accused of "fat-shaming" after she posted a photo on Facebook showing her toned body with her three boys and asking, "What's your excuse?"
I'm LAZY working out is hard and boring that's my excuse.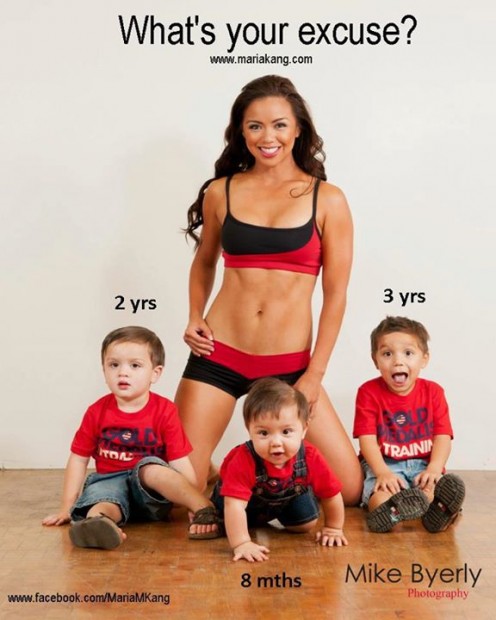 via Athletic Mother of Three Under Fire for Posting This Picture: Do You Think There's Anything Wrong With It? | Video | TheBlaze.com.
(Visited 21 times, 1 visits today)
Tweet