Tweet
OOPS ONE GOT AWAY, don't worry #TeamWendy will get them next time.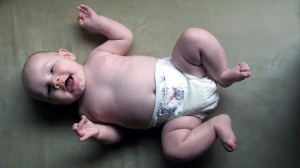 Before she donned her hot pink sneakers and became a voice for abortion supporters across the nation, Wendy Davis was a single mother at age 19.
Being a single mother raised by a single mother, the odds were stacked against her.
However, she worked hard to provide for her child, attended college and eventually graduated from Harvard Law School.
Today Wendy is a proven, successful lawmaker in the Texas State Senate.
Wendy's life serves as an example to women across the country facing an unplanned pregnancy and the possibility of single motherhood. Through her story we are reminded that, even in times of uncertainty and challenge, women can raise children and be wonderful examples of success.
Join thousands of prolife Americans in thanking Wendy Davis for not only choosing life for her child, but for overcoming difficult challenges to be a successful woman and mother.
This letter of support will be made available to Senator Davis for her consideration and encouragement.
Please add your name!
Dear Senator Davis,
As an American who believes that all life is valuable and should be protected, I thank you for having the courage to bear and raise your own child when social pressure and personal circumstances were against you.
Your actions thirty years ago remind us that courage, hard work, and grace can overcome challenges, for both mother and child.
Today, I commit myself to helping the thousands of women across this nation who face unplanned pregnancies. Through the work of life-affirming pregnancy centers, community organizations and local churches, I will support these women in their time of need.
I will encourage women in crisis pregnancies to follow the example you set when you gave your child the chance at life.
Thank you, Senator, for demonstrating true courage and strength.
Sincerely,
via Thank Wendy Davis | Thank You Wendy.
(Visited 34 times, 1 visits today)
Tweet