Tweet
Multiple witnesses in riot-torn Ferguson, Mo., said that the unarmed black teen killed by a white cop attacked the officer in his patrol car before the teen was shot, according to a new report.
"Police sources tell me more than a dozen witnesses have corroborated cop's version of events in shooting," St. Louis Post-Dispatch crime reporter Christine Byers tweeted, without elaborating.
Officer Darren Wilson has not spoken publicly about the Aug. 9 shooting of 18-year-old Michael Brown shortly after Brown and a pal allegedly stole a $50 box of cigars in a strong-arm robbery at a convenience store.
But two friends have come forward to defend him — with one describing his version of events leading up to the killing.
A man who said he played hockey with the 28-year cop said on "Good Morning America" Tuesday that Wilson was a "really quiet, well-mannered, respectful guy" who showed no signs of violence.
"'I can tell that this is really hard on him," said the man, who said he had exchanged texts with Wilson since the shooting, which sparked nights of violence on the streets of Ferguson, prompting the governor to call in the National Guard.
Earlier, another friend who identified herself only as Josie called "The Dana Show" on radio station KFTK to say that Wilson told her the tall, burly Brown, 18, had "bum-rushed" him before the shooting.
Josie — who said she heard the version from Wilson's girlfriend — said the cop encountered Brown and his pal Dorian Johnson walking down the middle of a street, pulled up and ordered them onto the sidewalk.
Wilson then noticed the pair were carrying cigars, and had heard the report of the robbery and recognized the pair as possible suspects.
"And he's looking at them and they got something in their hands and it looks like it could be what, you know, those cigars or whatever. So he goes in reverse back to them," Josie said.
Wilson, she said, "tries to get out of his car. They slam his door shut violently. I think he said Michael did. And then he opened the car again. He tried to get out. He stands up.
"And then Michael just bum-rushes him and shoves him back into his car. Punches him in the face and then Darren grabs for his gun. Michael grabbed for the gun. At one point he got the gun entirely turned against his hip. And he shoves it away. And the gun goes off," Josie said.
"Well, then Michael takes off and gets to be about 35 feet away. And Darren's first protocol is to pursue. So he stands up and yells, 'Freeze!' Michael and his friend turn around. And Michael taunts him … And then all the sudden he just started bum-rushing him. He just started coming at him full speed," she told the station.
"So [Wilson] really thinks [Brown] was on something, because he just kept coming. It was unbelievable. And so he finally ended up, the final shot was in the forehead, and then he fell about two to three feet in front of the officer," she said.
An autopsy performed by the St. Louis County medical examiner determined Brown had marijuana in his system when he was shot.
Meanwhile, police said 31 people were arrested overnight Monday into Tuesday as rioting continued unabated despite the National Guard's presence.
But NBC News reported that 78 people had been taken into custody, citing arrest records.
State Highway Patrol Capt. Ron Johnson said at least one person from New York and another from California were among those busted, though cops on Tuesday provided no further details.
Two people were shot, though police were not involved.
"Our officers came under heavy fire. Not a single bullet was fired by officers," Johnson during a news conference at 2:30 a.m. Tuesday.
But cops did fire multiple canisters of tear gas to disperse the rioters and prevent further looting.
"This nation is watching each and every one of us," said Johnson, who was clearly angry during the news conference, The Post-Dispatch reported. "I am not going to let the criminals that have come here from across this country, or live in this neighborhood, define this community."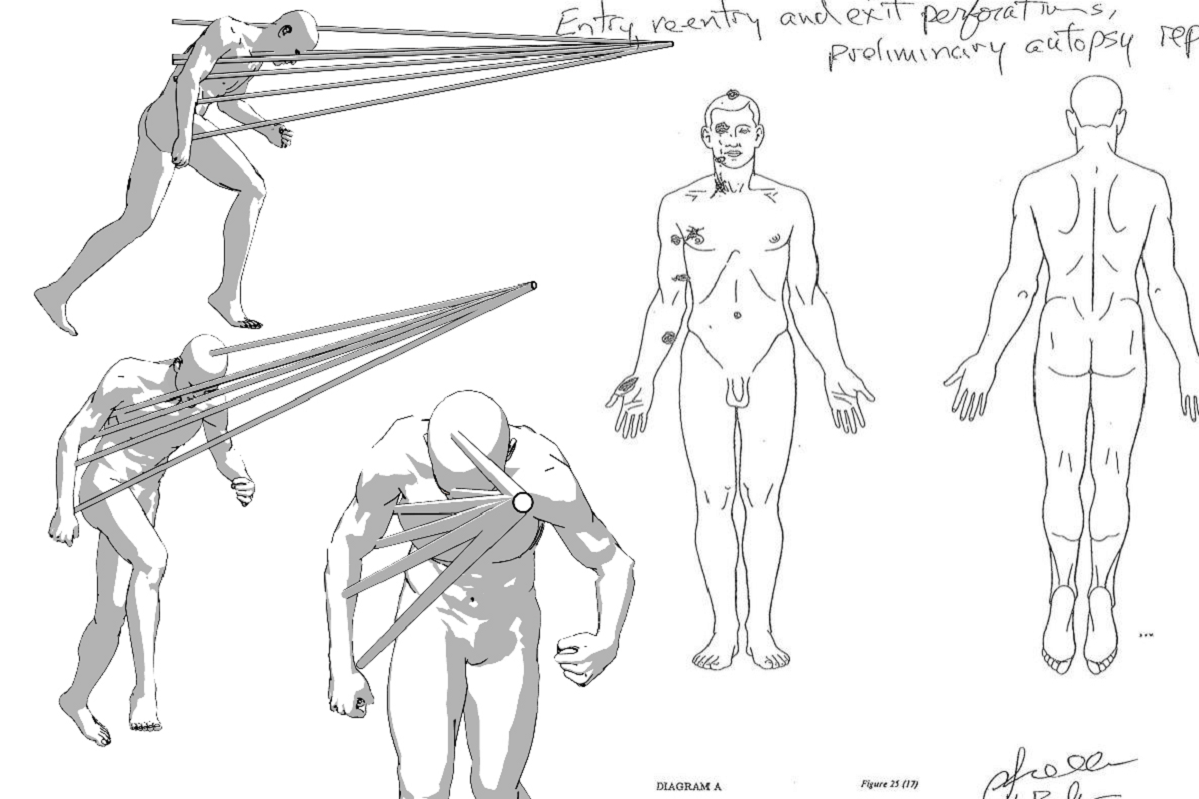 Tweet